Gabriel Cedric Zeller
Born: April 21 1998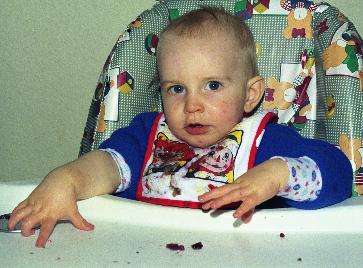 He really did want to tell you all about his views on Chaos Theory and Quantum Theology, but since his current method of typing involves putting strained carrots into the keyboard, I think we are all going to have to wait until he gets a bit older.(unless I want to buy a new keyboard every day :-).
In the meantime I do have lots of way too cute pictures of him...
This may take a while to load...